Around 5,000 people wait in rain for hours to see if they're a stem cell match for boy with cancer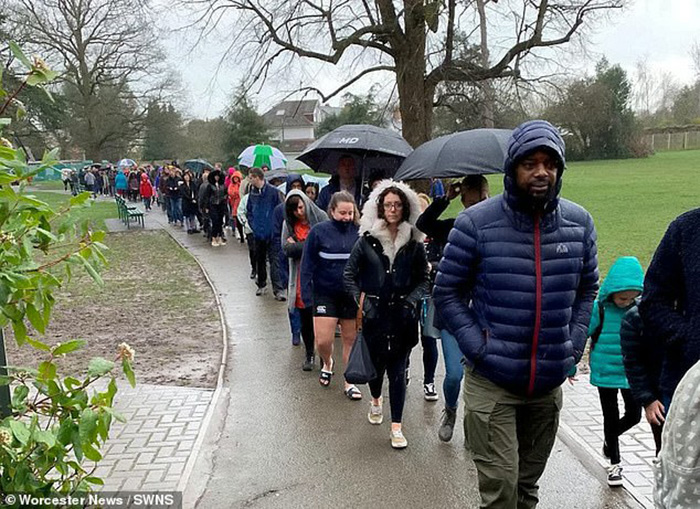 Oscar Saxelby-Lee, a 5-year-old from UK, is battling acute lymphoblastic leukaemia and his doctors have warned that the little boy has just three months to find a stem cell donor who can help cure his cancer.
Oscar's parents, Olivia Saxelby and Jamie Lee, launched an appeal to get as many people as possible to sign up to a blood stem cell donor register as part of a campaign called "Hand in Hand for Oscar".
Undeterred by heavy showers, nearly 5,000 people stood in line outside of Oscar's school, which hosted the special drive for prospective donors to give a swab sample and donate blood to be considered.
"There are no words to express our heartfelt thanks and love for the thousands of amazing people who have turned up at Pitmaston Primary School this weekend," Pitmaston Primary School wrote on Twitter. "We have registered 4,855 stem cell donors. The volunteers were incredible."
Read more here: https://www.sunnyskyz.com/good-news/3239/Nearly-5-000-People-Stand-In-Rain-For-Hours-To-Save-Boy-With-Cancer