Braving Cyclone Amphan, these Indian firemen helped a woman deliver baby in their vehicle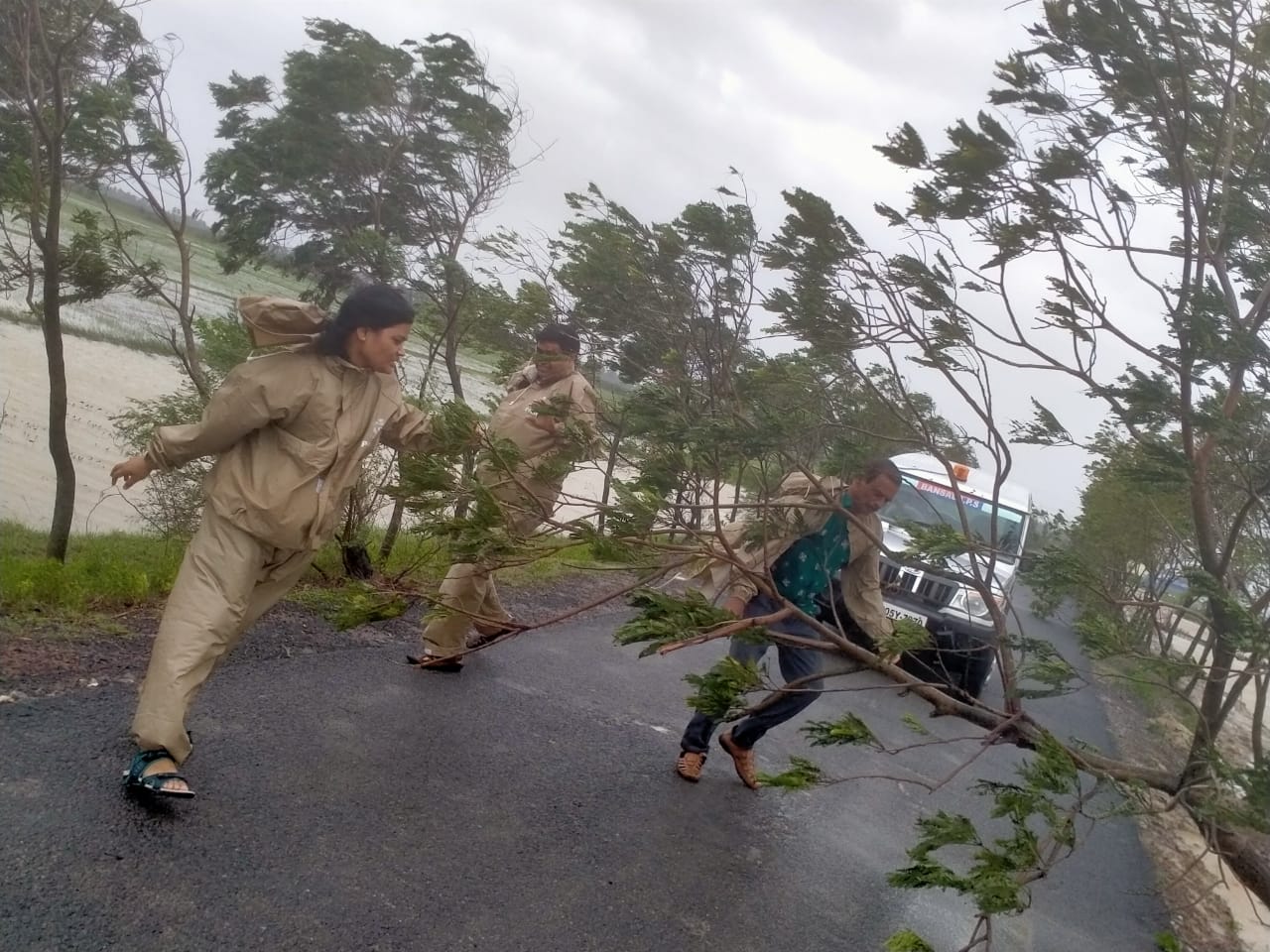 The Indian state of Odisha was battered by Cyclone Amphan on Wednesday morning with heavy rainfall, thunderstorms and strong winds uprooting several trees , blocking roads and causing massive damage.
As fate would have it, a 20-year-old pregnant woman from Kendrapara in the state went into labor at 6 AM that morning. Her husband Hatin Sethi had no choice but to contact the fire personnel when ambulance services failed to respond. He contacted the Mahakalpada Fire Station and frantically requested their help to rush his wife to the Community Health Center.
Upon receiving the call at around 9 AM, two fire service teams immediately set out towards the location. The team encountered 22 fallen trees en route, blocking their way. Without further delay, the firemen braved the cyclonic winds and pouring rains and removed the trees as fast they could and soon reached the couple's home. They helped shift Janaki to their vehicle.
Despite no medical training, the firemen managed to keep her safe throughout the journey towards the medical center. However, Janaki gave birth to a girl child on the way assisted by the team who tried to help her as much they could.
Afterwards, they took the newborn mother and daughter to the health center where the doctors confirmed that both the mother and child were doing fine.
Read more here: https://www.thebetterindia.com/227624/cyclone-amphan-odisha-pregnant-woman-deliver-firefighters-help-no-ambulance-cyclone-viral-say143/