Comedian Jay Leno is manufacturing clear plastic shields in his garage 24×7 for healthcare workers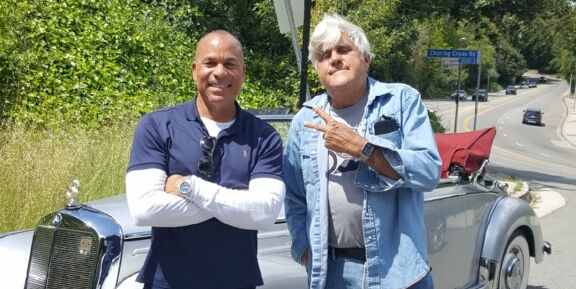 Popular comedian and former Tonight Show host Jay Leno dedicated most of this month, that happens to be his birthday month, manufacturing clear plastic shields for healthcare workers using 3D printers in his garage.
Leno confirmed the news in a Bill Maher interview last week, "We make them and we give them to the fire department and they hand them out to first responders and hospital workers."
"They (3D printers) run 24 hours a day and keep churning them out," he told Maher. "At the end of the week we give them away."
Until the COVID-19 pandemic, Leno regularly entertained over 200 audiences every year with his standup routines touring the country. He also has volunteered to perform in USO shows for soldiers and has been known to give away gorgeous cars to veterans.
Read more here: https://www.goodnewsnetwork.org/comedian-jay-leno-is-producing-face-shields-24-7-in-his-garage-to-give-to-health-care-workers/