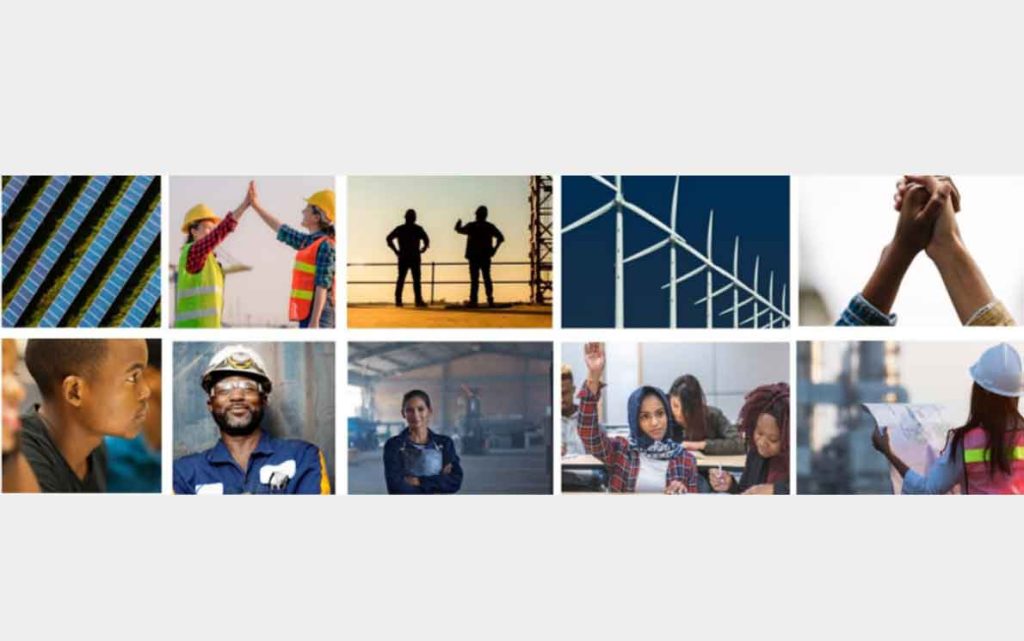 GBRI & i-believe Workforce Training
The environmental and infrastructure problems we face are as much social as they are technical. From environmental to social impacts, Climate Change is affecting more than just global temperature. Not only does Climate Change impact our daily lives, but it's also driving us apart. While it's easy and almost convenient to see the Climate Change problem in a silo, and Climate Change solutions in a silo – it's much more than that – its environment, biodiversity, economics, social justice – its sustainability of our planet, and the people and all living beings that aim to thrive on it.
Acknowledging the problem, educating ourselves of the opportunities and solutions, and taking meaningful actions is what drives GBRI. Our actions have far-reaching implications. Therefore, we need to act now and bring in a shift in fundamentally how we interact within our communities.
What is GBRI's action plan?
GBRI is the premier sustainability education provider in the world, with a library of over 500 courses in sustainability and project controls, and a network of over 100 subject matter experts in both fields. The courses we offer cover an array of pivotal topics including Climate Change, Leadership in Energy and Environmental Design (LEED), Energy and Water Efficiency, Net Zero Energy Consumption, Green Schools, Energy Modeling, Building Information Modeling (BIM), Daylighting, WELL, and Health and Wellness.
In addition to our mission to make sustainability education accessible and affordable, we also believe that a truly sustainable world must also be an equitable one. In pursuit of creating an equitable world, as a global leader in sustainability and green building education, GBRI is also dedicated to creating sustainable communities around the world through education, empowerment, and partnership. It is also through this mindset that we have been able to align ourselves with likeminded community focused organizations working to shape a more environmentally conscious and socially equitable tomorrow.
GBRI is preparing a proposal to build upon its existing Sustainability Training Curriculum to develop and implement a hands-on sustainability and green building related Technical Training, Experiential Learning, Job Placement and Supportive Services that enable New York State to meet the requirements of a clean energy economy and advance the Climate Equity and Just Transition Goals of New York's Climate Act.