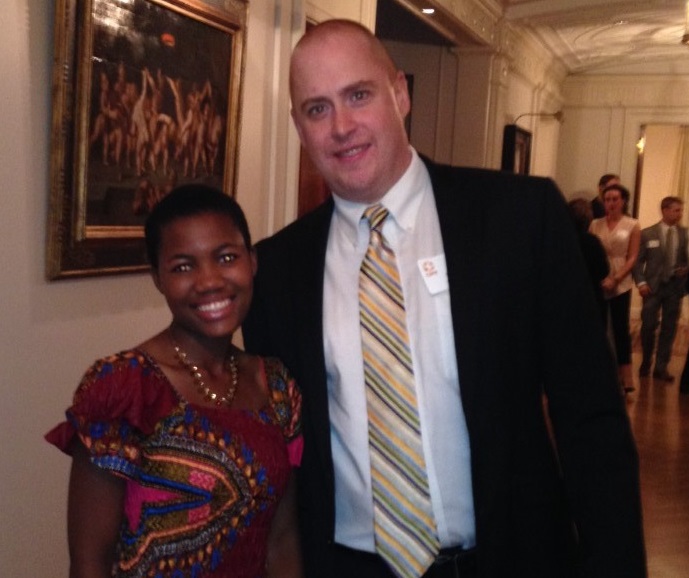 Rise and Shine Nursery Project in Malawi
Location : Malawi, Africa
Contact Information : Jeslin Varghese
Budget : $ 25,000
Project Start Date : 11/1/2018
How to get involved?
We want to support Mwai in creating a Nursery School for the kids in her village. We believe success should be measured by the lives we impact. But we can't do it without you, so we're asking you to get involved. Please use the buttons below to donate to the Nursery School fund and to explore ways you can join us in our mission.
Problem
Mwai, a 20-year-old young woman from Malawi, was the first girl from her rural village to complete Secondary School in 2015, thanks to a CARE girls' empowerment that she was a beneficiary of. After completing Secondary School, Mwai wanted to pursue a college degree so she could continue to learn in order to one day help her country rise from poverty. Unfortunately though, the financial limits of her parents, who are small-scale farmers in her village and have very limited resources, prevented her from doing so initially (Malawi is a very poor country, ranked #170 out of 187 countries on the Human Development Index.)
Mwai persisted though and with the help from a group of friends in the U.S, she is currently pursuing a Bachelor's Degree at Lilongwe University that aims to educate and empower students so they can teach and advise farmers on how they can better use agriculture as a means of boosting the country's economy.
Mwai is an extraordinary person in many ways. On top of attending school, Mwai gives back to her community every day by running a nursery school for children out of the back of her parent's home. She created this school to help kids in her village reach the level of success that she has. She didn't just defy the odds in her village, she wishes to change the precedent so that others can follow in her footsteps. Mwai is a shining example of what it means to "pay it forward".
Solution
At I Believe, we don't just stop at the problem. We look for the solution and how we can help be the change we need to see in the world. The Malawi project is just one of many projects that we work to support through the help of our loyal donors. We have accomplished many things in the last few years and yet have a long way to go.
We were able to sponsor more than 20 kids out of the 90 kids at the Nursery school who needed financial support. All of the land for the school has been secured and a boundary wall built. During Covid-19, Mwai also opened a provisional store that helped aid in goods for the people of her village in this time of uncertainty. This shop wouldn't have been able to be accomplished without the help from our donors and their financial support.
The "Rise and Shine Nursery School" has been a dream of Mwai's and us since 2018. Below we have captured the progress from the last few years. What's left is designing and building the school. This is a large project and needs funding to not only finish construction of the building, but furnish the school properly, and provide schooling materials for the children. We wish to continue this support by finishing the nursery school from start to finish.
100% of donations will go directly to the project. Donations can be completed online with ease below. Sharing this project with your friends and family can create an even larger impact. We hope you will.