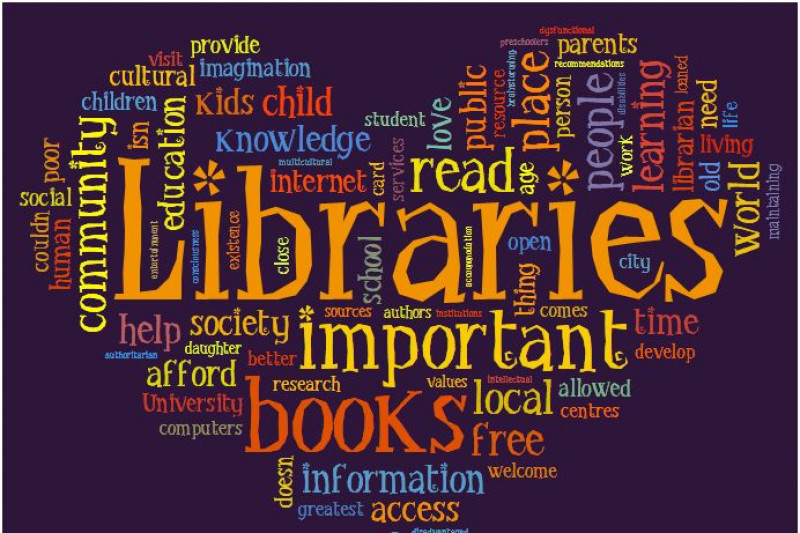 The Library Project
Location: Haryana, India
Contact Information: Anil Rathee
How To Support: Donations, Send Books and Volunteer
Budget: $ 2500
UN Sustainable Development Goals  that are addressed: Quality Education
Project Start Date: 12/1/2017
Problem
Many of us in the Western world are blessed with access to thousands of books through our schools and public libraries. In fact, we have so many books that we have no space to keep them. Sadly, there are millions of people on the same planet we live who doesn't even get to read a book in their life time. As a result, millions of people remain illiterate and uneducated.
Solution
Reading is crucial for an individual's growth. The idea behind this mini project is to assist Anil Rathee who is tackling this problem in his village in India by establishing a Public Library by collections donations and books. He wants to start with his village and reach out to neighboring villages as the project grows. His goal is to encourage and motivate kids, youth and adults to read and explore this world of possibilities.
How to get involved?
This mini project of ours is to support Anil Rathee's project in Haryana and use this case as an example of what could be done by an individual in his/her part of the world. Instead of waiting for the local government to do everything, this young man became the change he wanted to see. We encourage you to support this project as much as you can with donations, books or volunteering. We have included all the information below that you would need to support this project. You may make a donation through this website or any other websites Anil has listed the project.
This will be a free service for everyone who want to access the library. Plan is to start everything in during Anil's next India trip during Spring/Summer of 2018.
Books (English, Hindi, Urdu, Punjabi) – (All genres), Science, Mathematics, Geography, History (Indian and World), General Awareness. Magazines, Encyclopedias, Languages, Yearbooks, Competition exams, Religious, Psychology, Philosophy, Computers, Engineering & Technology, NCERT Reference Books, Health & Nutrition, Agriculture, Business, Hobbies, Travel, Fine arts, Music, Education, Sports, Law, Politics, Culture, Environment, etc.
Anil's goal also include creating a separate section for regional literature for Haryanavi, Khadi Boli, Braj, Shekhawati, Mewati, Ahiwati as an effort to preserve and promote work done in regional languages in form of writing, music, art, history, so anything you can find anything related to Brihad Haryana region (Haryana, Delhi, WUP, North Rajasthan) please share. He is also welcoming books for these languages because the people from this area can relate to language and culture of this whole region mentioned here.
Following are the ways one could support this project:
1. Donate Books (Used or New)
2. Donate computers (again used or new but should be in working condition)
3. Donate stationary of any kind helpful for the library
4. Donate games for children that can help making learning creative for kids
5. Any learning technology related product
6. Help build infrastructure like furniture or Software application for library management
7. Volunteer to further support the implementation of the project
8. Share any resource you know where we can get help from
9. Share any resource we can get books from
10. Link to any organization or NGO that can help by any means
Address to send books or anything you part to contribute: –
Nayagaon Rural Public Library
C/O Rathee Automation and Tools
Near Govt ITI College,
Pataudi Raod, Rewari,
Haryana, 123401 – India.
https://www.facebook.com/NRPLR/
If you want simply to help with funds to setup please donate through the campaign listed below here.
International donors :-
Donate Through I-Believe
https://www.gofundme.com/public-library-for-rural-kids
Indian Donors : –
https://milaap.org/fundraisers/rural-public-library
How to get involved with other projects?
We want to support more public schools, provide more scholarships, empower more children, give more families security during the difficult times and change their lives in a sustainable way. We believe success should be measured by the lives we impact. But we can't do it without you, so we're asking you to get involved. Please use the buttons below to explore ways you can support our projects and join us in our mission.