Engineers in India develop a device that turns diesel soot into ink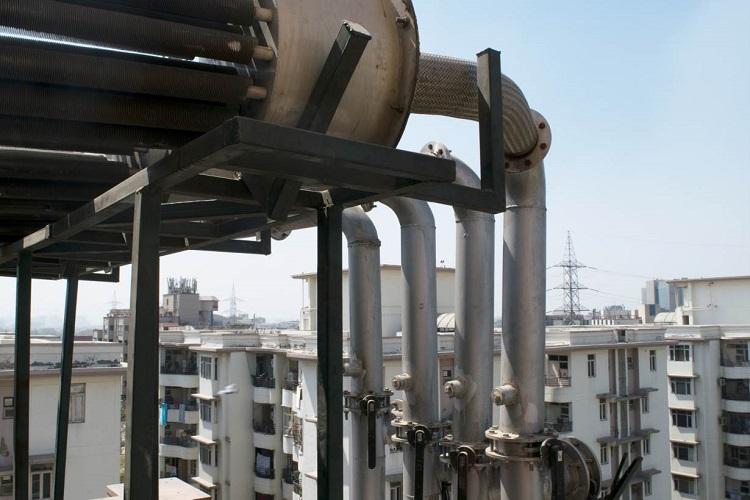 With its capital city being one of the three most polluted cities in the world, India's air pollution woes are an open secret today. Although the air quality drops to much more alarming levels during winters, summers see frequent power cuts and as a result, higher use of diesel generators that add to the already high air pollution levels.
But a team of Indian engineers has figured out away to bring some good from choking generator exhaust: They are capturing it and turning it into ink.
"The alarming thing about diesel generators is they are located in the heart of densely populated areas. It's spitting smoke right there," said Kushagra Srivastava, one of the three engineers who developed the technology, now installed in Gurgaon, a satellite city of New Delhi, and in the southern city of Chennai.
The idea, Srivastava said, came about when he and his co-founders stopped at a sugarcane juice stall on a hot day. They noticed a wall that had turned black behind the stand's diesel generator, where exhaust emerged from a pipe. They wondered if diesel exhaust might be used to produce paint – and set out to try.
Read full news here: https://uk.reuters.com/article/india-pollution-technology/feature-smoke-to-ink-indian-inventors-try-a-novel-approach-to-tame-air-pollution-idUKL8N1S50PK