Good Samaritan anonymously donates $25 million to Children's Hospital Los Angeles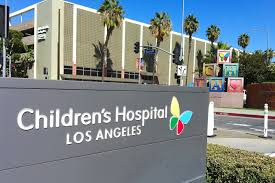 Now this a bit of news that restores our faith in humanity!
Children's Hospital, Los Angeles, recently received an anonymous donation worth $25 million which will go towards the expansion of the hospital's Neurological Institute and an overhaul of its Interventional Radiology diagnostic and treatment space. The hospital is ranked the top children's hospital in California and fifth in the nation for clinical excellence.
"This truly transformative gift comes at a time when demand is growing quickly – particularly among underserved children in Southern California – both for pediatric neurological care as well as interventional radiology's broad range of minimally invasive procedures," said CHLA President and CEO Paul Viviano.
"I am beyond grateful for the generosity of this gift, one of the largest single donations in the hospital's history, and one that invests in healthier futures for the infants, children and youth we serve," he added.
Read more here: https://www.sunnyskyz.com/good-news/3396/Anonymous-Donor-Gives-25-Million-To-Children-039-s-Hospital-Los-Angeles