Green cover in India increases by an impressive 8,021 sq km in just 2 years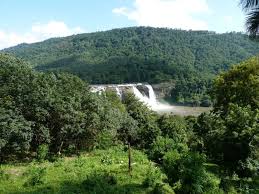 Thanks to multiple afforestation programs undertaken by the Environment ministry, India managed to increase its green cover by a whopping 8,021 sq kilometers in a span of just two years. The country now ranks tenth in the world for forest area and eighth for annual forest gain.
According to an official report, over 24.39% of the country's geographical area now constitutes of green cover. Recorded using satellite data and followed up by 'ground truthing,' the total forest cover is estimated to be 7,08,273 sq km (21.54% of the country's geographical area), and the total tree cover is estimated to be 93,815 sq km, (2.85%).
A detailed breakdown of the numbers reveals that states like Andhra Pradesh, Karnataka, Kerala, Odisha and Telangana have contributed to the maximum increase in green cover.
Read full news here: https://www.thebetterindia.com/130976/india-forest-tree-green-cover/