Hurricane Florence volunteer's heroic act saves six dogs from drowning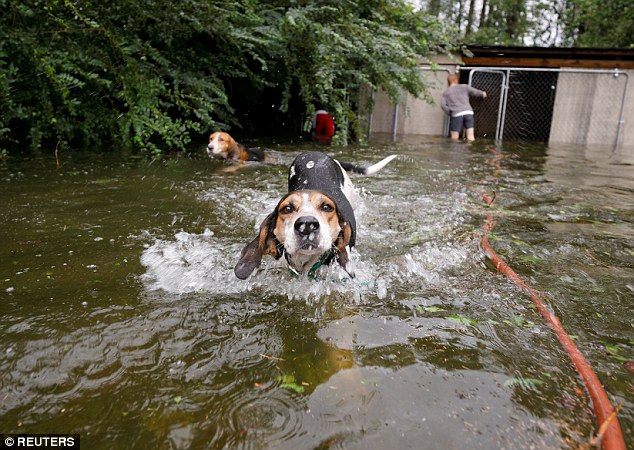 Ryan Nichols, a Hurricane Florence volunteer, is being hailed as a hero after he rescued six dogs locked in an outdoor cage desperately trying to save themselves from drowning in the fast rising floodwaters.
A video posted on Twitter by journalist Marcus DiPaola shows the poor dogs barking incessantly standing on their hind legs, waiting desperately for someone to save them.
"Rescued six dogs in Leland, NC, after the owner LEFT THEM locked in an outdoor cage that filled with flood water that was rapidly rising," DiPaola wrote on Twitter.
"We got them out, but by the time we left, the water was so high that they would have drowned. BRING YOUR PETS WITH YOU!"
Read more here: https://www.sunnyskyz.com/good-news/2997/Hurricane-Florence-Volunteer-Rescues-6-Dogs-Abandoned-In-Locked-Cage