Indian scientists at IIT Guwahati create a material that works like fish scales to clean oil spills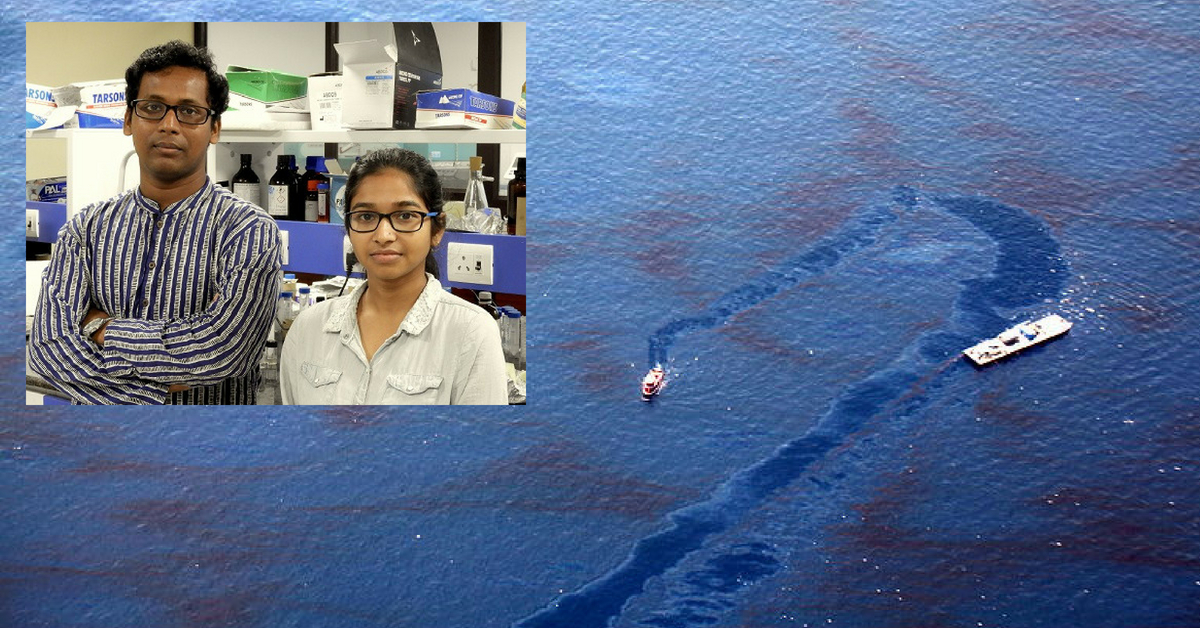 Oil spills are a major source of water pollution and cause significant harm to marine ecosystems. Cleanup of oil spills is an arduous task, usually taking weeks, months or even years, if the spill spreads over a large area.
Now a group of scientists at the Indian Institute of Technology, Guwahati, have developed a unique artificial membrane that is capable of separating water from different types of oil contaminants – just like fish scales that have a typical structure and chemistry that makes them naturally capable of repelling oil.
The material was designed by depositing a polymeric nano-complex on a polyurethane based stretchable fibrous substrate. The polymeric nano-complex coated fibrous substrate was then modified with glucamine molecules to mimic the fish-scale wettability, explained Dr Uttam Manna, leader of the research team.
Dibyangana Parbat, co-researcher, said the new material could help in taking care of waste water discharge from refineries and other oil-based industrial units and accidental oil spills.
Read full news here: https://www.thebetterindia.com/143367/iit-scientists-create-artificial-membrane-that-mimics-fish-scales-to-clean-oil-spills/