Meet the man who donates 40% of his salary to feed thousands of birds on a daily basis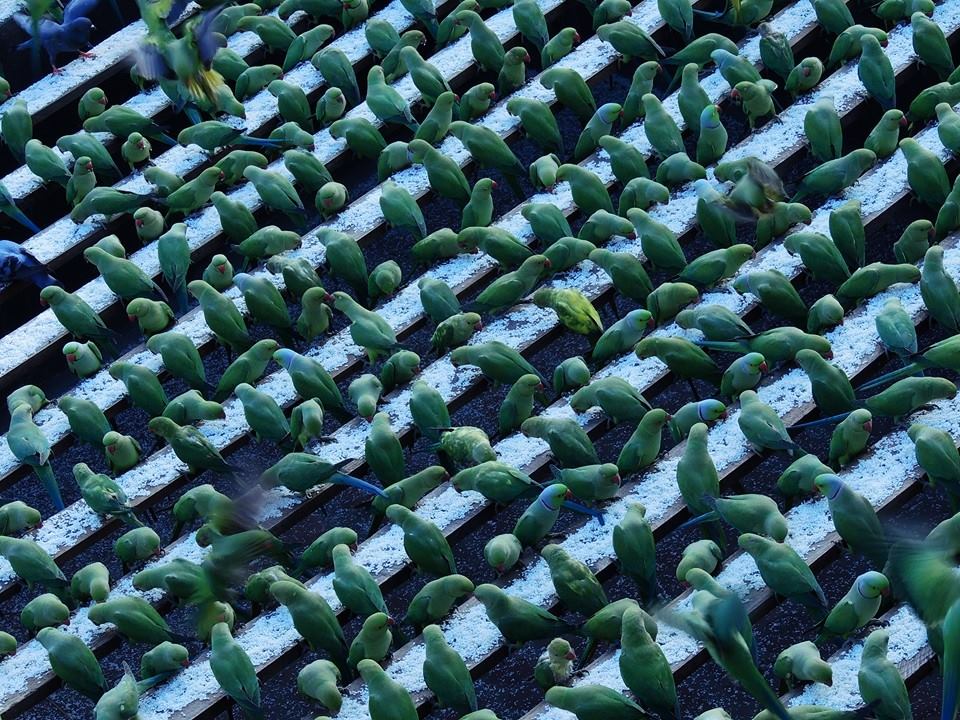 Joseph Sekar is an electrician and camera repair person living in Chennai, India. He is fondly referred to as the 'Birdman of Chennai' due to his unwavering love for thousands of parakeets, whom he feeds on a daily basis.
Sekar's terrace in one of the oldest neighborhoods of Triplicane, Chennai, plays host to almost 8,000 parakeets to be more specific. The daily intake of these parakeets is around 75 kilograms of rice and Sekar spends 40 per cent of his monthly income to purchase his guests their choice of food!
"When there is a sea of parakeets, it is a sight to behold. Seeing them eat peacefully gives me immense satisfaction," says this avid bird-lover.
Every day around 4 AM, Sekar walks up to his terrace and spends about 20 minutes cleaning the place and placing several wooden planks in a step-like formation. He transfers soaked rice to a huge container and takes around 5-6 rounds from the kitchen up the stairs to get the rice to the terrace for the birds.
He assembles small portions of the grains for each bird and aligns them neatly on the planks. The process takes him another half an hour, "The portions help them eat at their own pace without interfering with their fellow birds. Sometimes, even pigeons come to eat here."
Read more here: https://www.thebetterindia.com/205287/chennai-unique-tourist-spot-parrots-parakeets-rescue-help-birdman-joseph-sekar-india/