Meet the school students who helped a family in Switzerland that lost home and farm in fire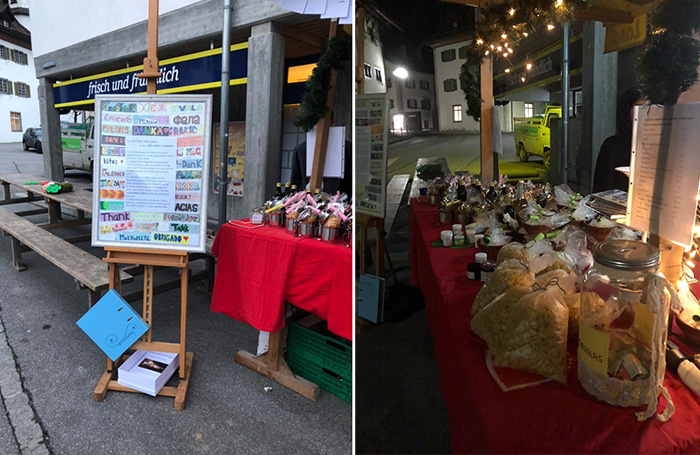 A family in the village of Grüsch, Switzerland, lost its home, stables and farm in a destructive fire last year on October 30. Their home and stables were almost 300 years old. The news shocked and saddened the students at the local public school, who decided to help the devastated family in whatever way they could.
Robin Egger, a head teacher at the school, worked with a colleague and together they developed a plan for their students to help the family.
They went to local businesses and asked for donations for the family. In exchange for a donation, their company logo was displayed at a market stall where students sold homemade goods.
In addition, the students donated all of the money they raised for their end-of-school trip.
"Traditionally, the 9th graders sell self-made Christmas cards in town to earn money for their end-of-school trip," Egger told Sunny Skyz. "The students donated all their earnings to the project. Instead of investing time in a project that would have benefited their end-of-year school trip, they spent their afternoons raising money solely for this family that lost everything."
Read more here: https://www.sunnyskyz.com/good-news/3752/Students-Use-Money-For-End-Of-School-Trip-To-Help-Family-Who-Lost-Home-And-Farm-In-Fire