Residents of this Indian city convert kitchen waste into 100 kg of biogas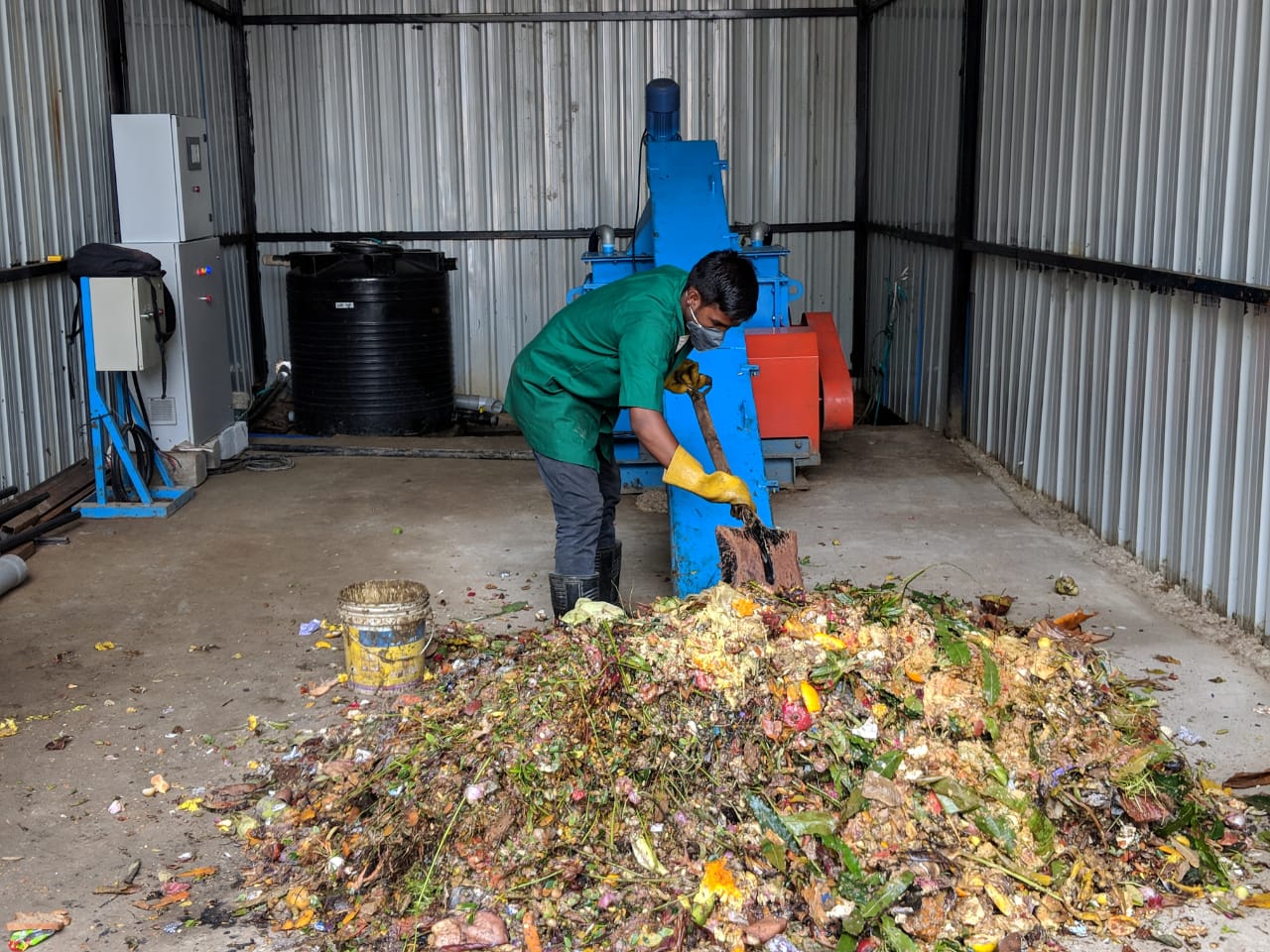 The BTM constituency in the city of Bengaluru, India, generates 120 tonnes waste per day, of which 55 per cent is organic. If this organic waste is not segregated, it would most likely end up in the landfills where it would rot to produce methane – one of the most potent greenhouse gases.
Now members of the Koramangala Residents Welfare Association wanted to change that. Supported by local politicians, they discussed the course of action with the Bruhat Bengaluru Mahanagara Palike (BBMP).
It was only a matter of time until the civic body floated tenders to get an agency on board. The idea was to set up the biogas plant under a Public Private Partnership (PPP) model. Som Narayan's startup, Carbon Masters, won that tender.
Soon, a biogas plant with the capacity to process four tons of waste was built in such a way that not a single tree was felled during its installation. The digestors were made from repurposed shipping containers and fitted with stirrers.
Today, this biogas plant generates 100 kg of gas from four tons of processed waste. The Carbon Masters team have been selling this gas to a restaurant close to the plant which uses it to cook 3,000 meals a day.
The purification system of the plant removes the CO2, H2S, moisture and other unwanted impurities to produce a clean cooking gas, which has a higher calorific value compared to LPG.
Read more here: https://www.thebetterindia.com/179539/bengaluru-biogas-from-kitchen-waste-bbmp-restaurant-india/