She gave up her lucrative career to take care of over 100 rescued animals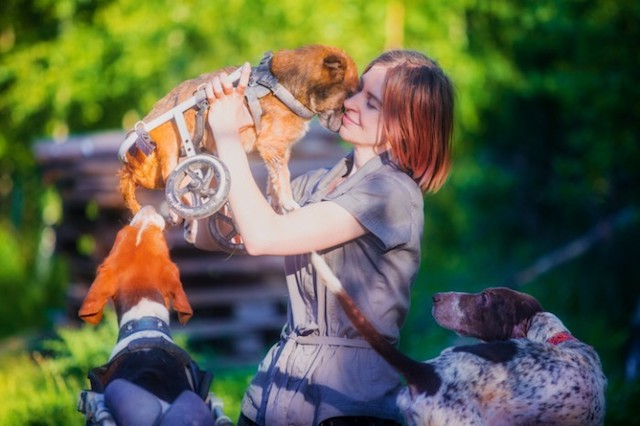 Daria Pushkareva had a super successful career as an elite wedding photographer in Moscow, but she always felt that it was not her true calling. As a child, she had dreamed of rescuing dogs and opening her own dog shelter. And she ended up doing just that!
Only she doesn't just have rescued dogs at her animal shelter, but also animals such as raccoons, raccoon dogs, foxes, and arctic foxes that have been saved from the fur farming industry.
Pushkareva's first rescue was a one-eyed, flea-covered puppy from the local animal control. She soon started taking in more rescued animals, especially those that had special needs.
Her rescue efforts kept snowballing until one day when Pushkareva finally decided to follow through on her dream and buy a country house in a forest 100 miles from Moscow.
Pushkareva and her husband now use it to care for over 100 animals.
Read more here: https://www.goodnewsnetwork.org/woman-quits-successful-city-career-to-live-with-100-animals/