She returned millions of dollars she found at an ATM, gets rewarded $1.2 million for honesty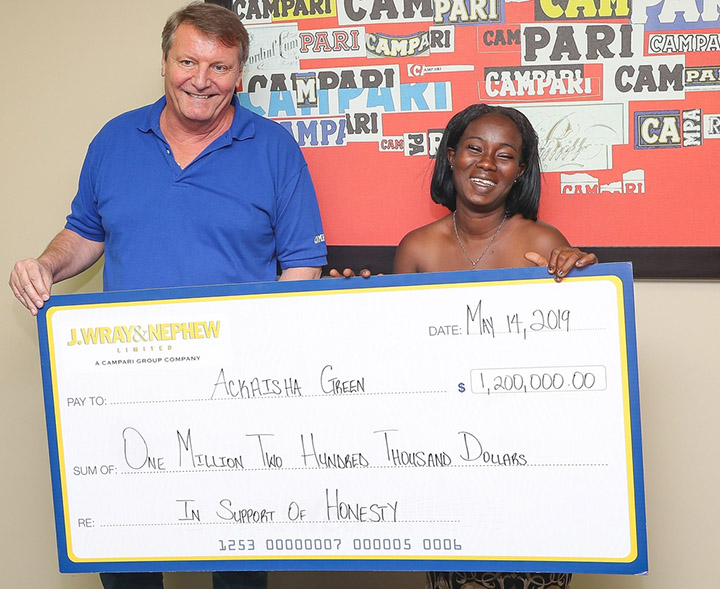 Ackaisha Green accidentally stumbled upon a large bag containing $5,000 and $1,000 notes at an ATM in Kingston, Jamaica. Despite being in financial crisis herself with no source of income and two kids to support, Green showed remarkable honesty and returned the amount.
Green's honesty was rewarded with a donation of $1.2 million by J Wray & Nephew Limited, along with other corporate and personal donations to her.
Of the amount, $1 million has been designated for the education of Green and her two sons, while $100,000 was provided in vouchers to purchase food. The remaining $100,000 has been set aside for an entrepreneurial venture and a refrigerator, which Green said is badly needed in her household.
Read more here: http://www.loopjamaica.com/content/woman-who-returned-atm-cash-gets-12-million-jwn-donation