Short of new students, elementary school in South Korea fills classrooms with illiterate old women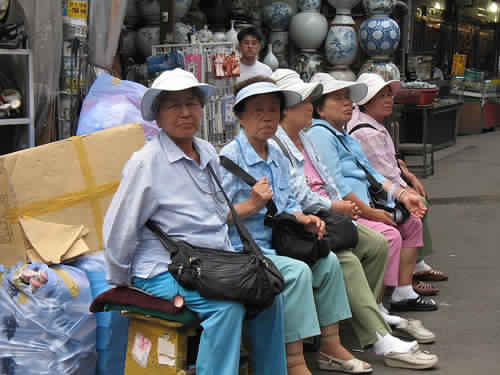 In South Korea, the annual birth rate figures continue to drop drastically. The condition is such that most elementary schools have to actually look for kids to fill up the classrooms. Daegu Elementary, a school in Gangjin County, is one of them.
The school that used to have 90 students back in 1980s, today has just 22. So as a means of saving the school, the principal invited elderly illiterate women to finally fulfill their dreams of learning to read and write.
Eight senior women enrolled as first graders at the school, and four more women pledged to enroll next year.
70-year-old Hwang Wol-geum said that she used to weep with sadness whenever she had to watch her friends go to school while she stayed home to look after her younger siblings – but now, she is crying tears of joy over the possibility that she may finally learn to write letters to her children.
Read more here: https://www.goodnewsnetwork.org/south-korean-school-fills-classroom-with-illiterate-grandmas/