These new LA parking meters collect change for the homeless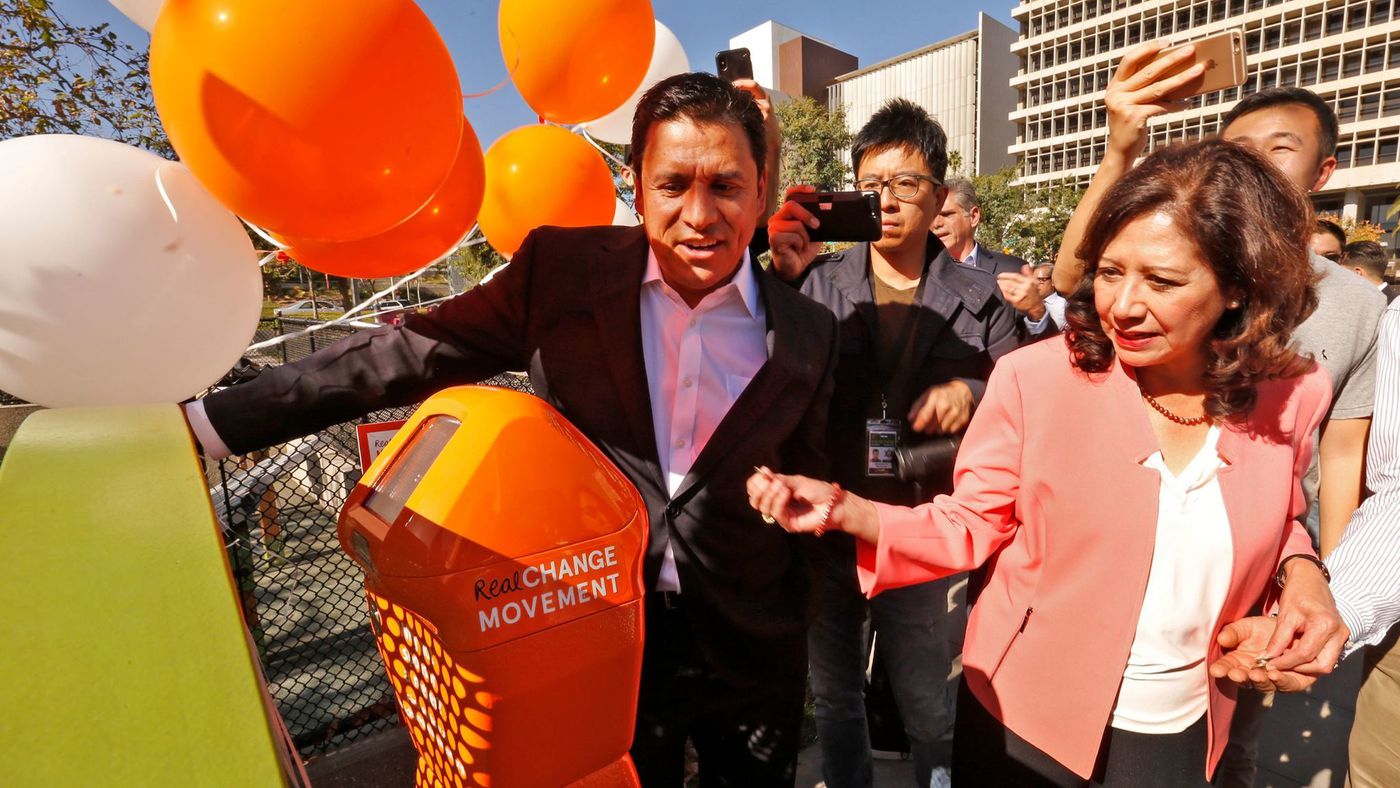 Two bright orange parking meters newly installed in LA's Grand Park accept change from people that would be used to house the homeless. These two meters are among a total of six donation meters installed across the downtown area.
As the city witnesses a rise in the number of homeless people, these new parking meters offer a way for people to donate for a good cause.
"This is a way for people to give. And it's going to be right before them when they're walking down the street," Councilman Jose Huizar said.
The machine, which looks like an unusually exuberant parking meter, will collect donations to support the City County Community program, which brings outreach workers into the streets to help homeless people. Huizar touted it as a new way for Angelenos and visitors to chip in and help address the crisis.
Read full news here: http://www.latimes.com/local/lanow/la-me-ln-homeless-meters-20180207-story.html