These students from Bengaluru developed a 'FLoBoT' to save the city's polluted water bodies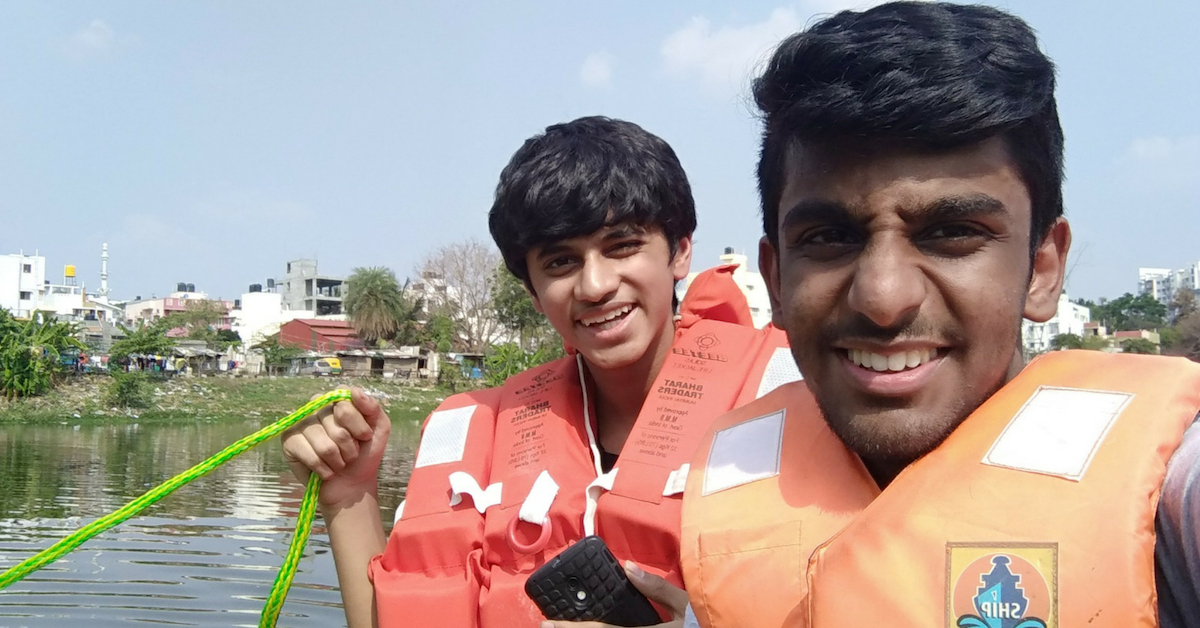 Pranav Shikarpur and Siddharth Viswanath, two students from Bengaluru, India, learnt about the extent of water pollution in their city's lakes back in 2016 and decided to do something to change the situation. However, they discovered that cleaning up the lakes did not just require tackling pollution, but also gathering information about the source and extent of pollution.
So with that in mind, the students started working on a prototype that could easily analyse the constituents of the lake for better awareness. With some help from Dr T V Ramachandra, a Professor at the Indian Institute of Science, Bengaluru, the duo came up with FLoBoT – one the world's first mobile data acquisition monitors that could be deployed in any water body to read out information such as electrical conductivity, dissolved oxygen, pH, and so on.
Despite all this, the FLoBoT 1.0 had its downfalls. "It was an unyielding device, weighing about 16 kilograms," recalls Pranav.
Also, the device didn't have its propellers, which meant that it had to be towed around the lake manually, with the help of a boat.
The team then raised about $3,500 through crowdfunding for an updated model and soon started to work on it. Their product designer, Kishore Babu, put together a beautiful design, which came to be known as FLoBot 2.0.
The major upgrade of the new version was its reduced weight of 6 kilograms, a marked improvement over the previous 16 kilograms. The new device also had added thrusters, which would propel the device in the water once deployed. This design upgrade also meant that it could be transported easily.
Read more here: https://www.thebetterindia.com/162451/bengaluru-students-worlds-first-innovation-saves-lakes/