This 15-year-old drone maker from India is saving lives around the world with his technology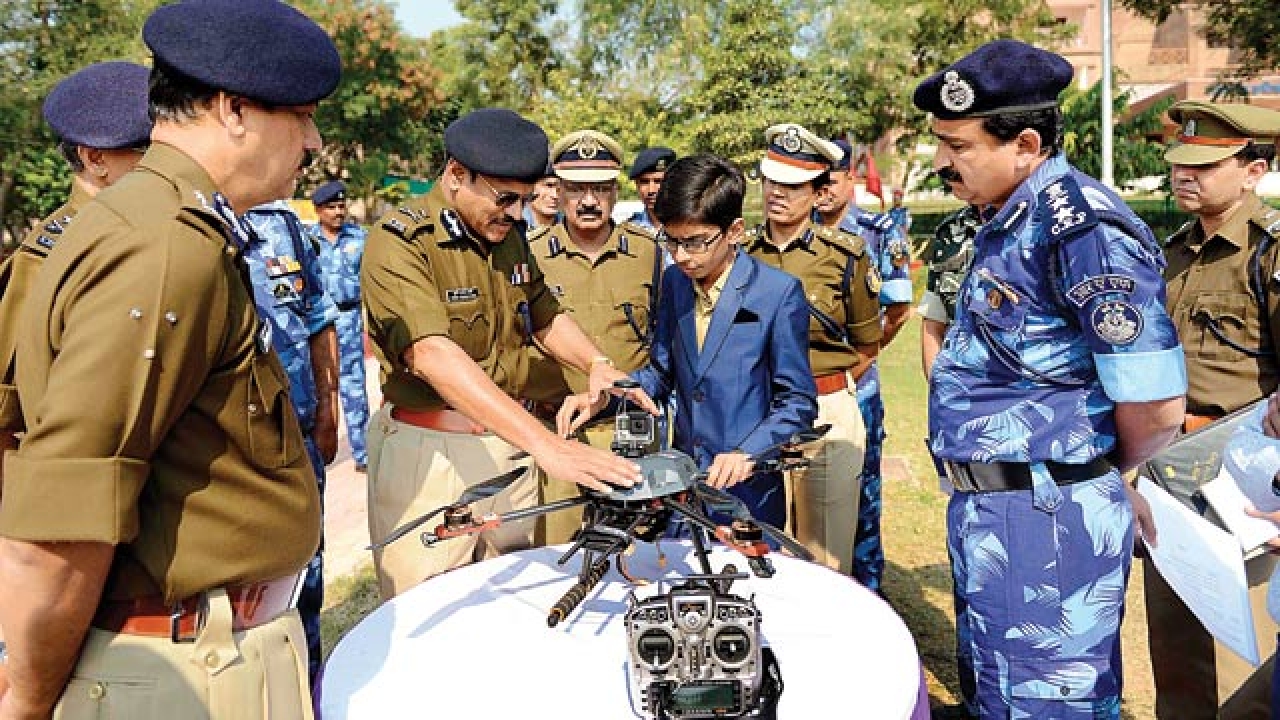 15-year-old Harshwardhan Zala from Gujarat, India, is a young genius who has created a drone that can not only detect landmines, but also defuse them, thereby saving precious human lives. Apart from being famous as the Drone Wiz of India, Harshwardhan is also the founder and CEO of his company, Aerobotics7 Tech Solutions.
"My goal is to create technological solutions to save thousands of lives across the world, and this is just the beginning," he says.
It all started when one day, Harshwardhan came across a demonstrative video at the local cyber café, which reflected how people die due to explosions in undetected land mines.
"This got me thinking about active landmines. I found that for over 60 years, researchers have been trying to find a solution to this problem and still hadn't," he recollects.
That's when he created his prototype and went to around two dozen companies with his idea. But after being rejected by all of them, he founded his own company with the money that his parents put together.
Two years of intensive work later, Harshwardhan's drone was ready to be unveiled. The drone goes into the field, surveys the ground, and sends real-time signals to the nearest army base. The drone also drops a package on the location to mark it. The drone is also fitted with a wireless detonator, which can be activated without risk to any human life.
Harshwardhan is currently working with the Indian Army and CRPF to help clear all the landmines in the country. Already, the South Korean army has shown a keen interest in acquiring his technology.
And the young man says, "my aim is to save lives – to me it doesn't matter whether the person is in India or Korea."
Read full news here: https://www.thebetterindia.com/148306/indias-youngest-drone-builder-is-from-gujarat-and-is-all-of-15/