This company is delivering sustainable, clean drinking water to remote towns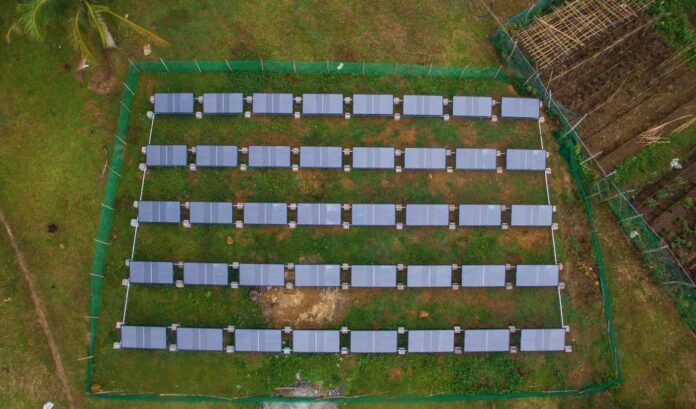 SOURCE Global is a company that has partnered with Conservation International to provide over 40,000 liters of sustainable, clean drinking water to people in the remote Palawan town in the Philippines.
An array of SOURCE Hydropanels, powered only by sunshine, offset more than two million plastic water bottles by providing renewable drinking water to people in remote locations.
"Remote locations—otherwise nearly impossible to serve—are where SOURCE Hydropanels shine; and this Palawan indigenous community now has renewable, cost-efficient, and clean drinking water that will improve their lives," said Cody Friesen, Founder and CEO of SOURCE.
Headquartered in Scottsdale, Arizona, the company's partnership with Conservation International has delivering water in two other hard-to-reach locales—in Bahia Hondita, Colombia and Atauro Island in Timor Leste.
Read more here: https://www.goodnewsnetwork.org/plastic-bottles-offset-as-remote-town-gets-renewable-drinking-water/