This Indian restaurant in Auckland offered free food to people affected by storm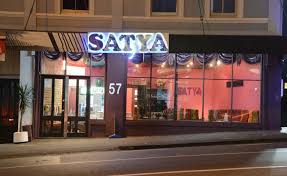 After a severe storm hit the city of Auckland in New Zealand, around 93,000 homes were left without any power, with some unable to get it restored for days. At such a time, this offer by an Indian restaurant proved to be a blessing for many helpless people.
Auckland-based restaurateurs Roberto Giampaolo and Kamesh Kunala, who jointly manage Satya South Indian Restaurants, said they were offering free meals to all those affected by the storm. Their mission was simple: "to feed people and give back to the community", the duo said.
"If you know people who have been affected by the power outages, please send them to any of the Satya South Indian Restaurants or Satya Chai Lounge tonight," read their Instagram post.
"Of course we will never say no to sympathisers as well. So effectively all are welcome."
Read full news here: https://www.stuff.co.nz/auckland/103020150/auckland-indian-restaurant-satya-offers-free-dinner-for-those-affected-by-the-storm