With the help of local people, this Indian Principal served 10,000 cooked meals to seniors during COVID-19 lockdown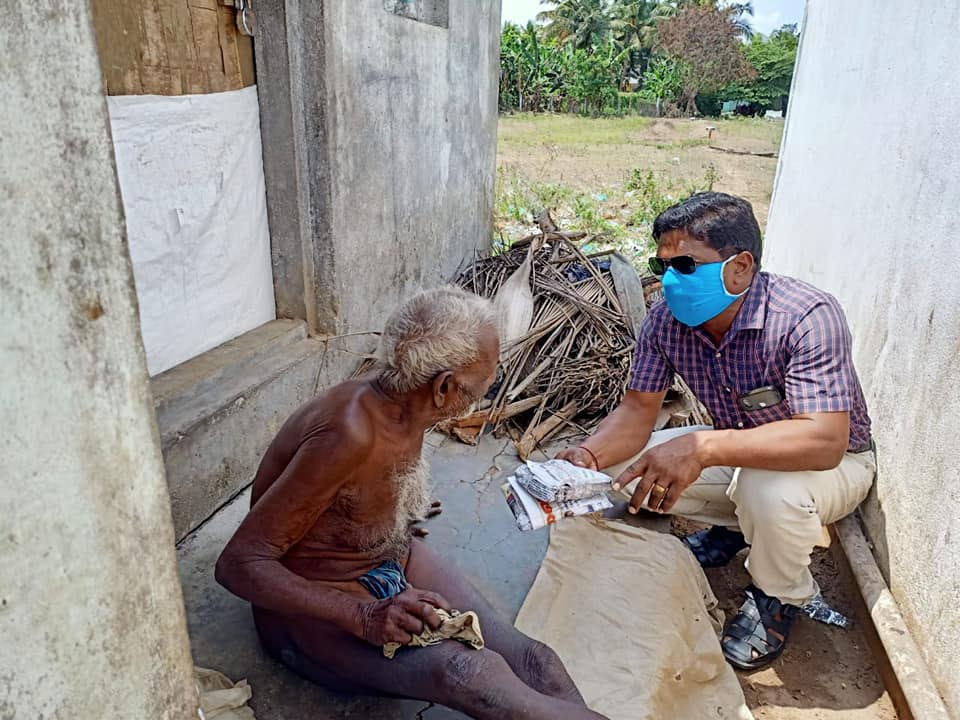 Puducherry is a beautiful union territory in India that boasts of beautiful beaches and calm surroundings. However, the coronavirus crisis has struck this stunning place too, as is evident from the currently-deserted beaches.
However, one man has taken to heart the idea that 'a crisis provides the opportunity for us to do things we could not do before.' Principal of Tagore Government Arts and Science College in the town, Dr. Sasi Kanta Dash has been serving hot meals to those confined in their homes during the local lockdowns which started in March.
Starting with a WhatsApp group of senior citizens who were unable to visit a pharmacy for medicine due to closures in public transit, Dash began to deliver prescriptions to those self-quarantining. For about 15 days after that he took to bringing families packets of essential cooking supplies.
Gradually the word spread and a few local organizations came forward to support the efforts. A helpline number was set up to receive the calls requesting help.
Along with elderly and daily-wage earners who are unable to eat if they don't work, Dr. Dash's charitable mind turned also to the "section of our population dependent on the alms offered by places of worship and other commercial and public places," after which his operation expanded to those villagers within a 10 kilometer radius of the beach town.
Read more here: https://www.goodnewsnetwork.org/man-serves-10k-cooked-meals-during-covid-19-crisis-india/