Wyoming church pays off medical debt of 1,899 families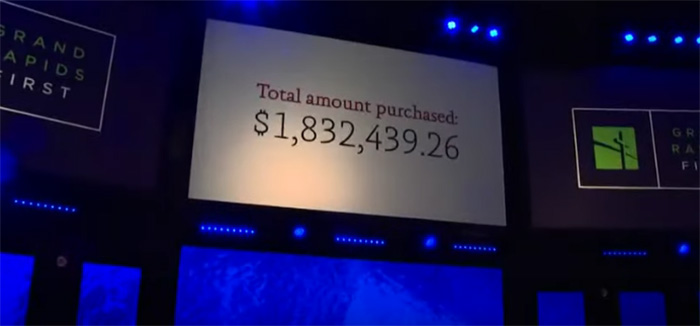 A church in Wyoming, Michigan, recently partnered with RIP Medical Debt to pay off the medical debts of 1,899 families worth almost $1.8 million. RIP Medical Debt is a nonprofit that purchases medical debt for pennies on the dollar, leaving the debtor with no bills or tax burdens.
It took a $15,000 donation to help eliminate $1.8 million worth of medical debt that will never be able to be paid by these folks," said Sam Rijfkogel, the lead pastor of the church.
The families will be notified about the gift sometime next week through a letter from RIP Medical Debt. The recipient's identities are unknown, even to the church, because of medical privacy laws.
Read more here: https://www.sunnyskyz.com/good-news/3383/Local-Church-Pays-Off-Medical-Debt-For-Nearly-2-000-Families