Colgate comes up with Vegan Society-certified toothpaste that comes in a recyclable tube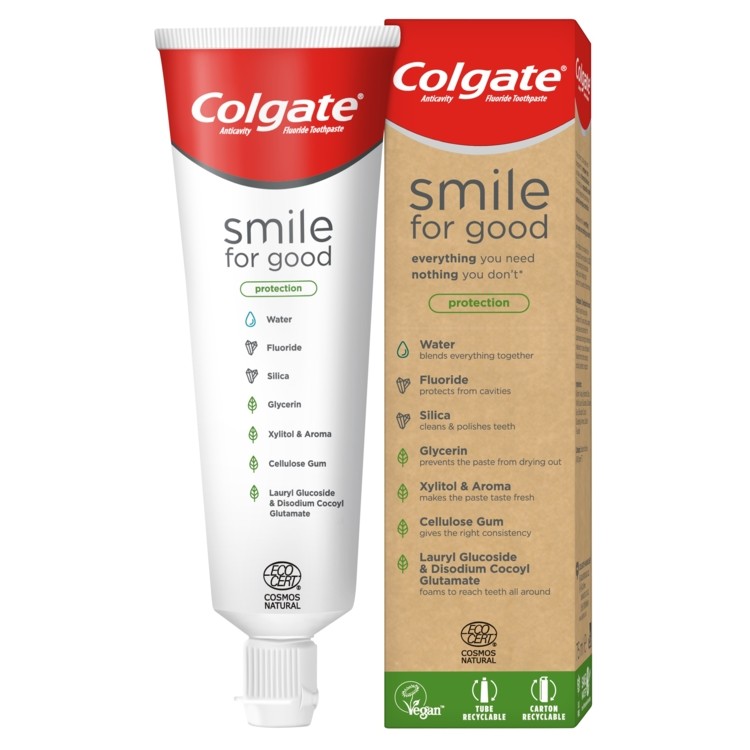 Traditional toothpaste tubes contribute to the mounting problem of plastic waste in a big way as they are hard to recycle. These tubes are created from a mix of plastic and aluminum and it is estimated that almost 20 billion of them are discarded annually.
Now the good news is that Colgate's new Smile for Good brand, which has also been certified by the Vegan Society, comes in a tube made from high density polyethylene (HDPE) which is the same plastic as milk containers.
Colgate said its engineers had figured out a way to turn the hard plastic, which is widely recyclable, into a "comfortably squeezable" tube.
The technology will be shared with rivals, Colgate-Palmolive said, as part of its commitment to reduce usage of what is one of the most widely used forms of plastic packaging that cannot be recycled.
Read more here: https://www.theguardian.com/environment/2020/jan/14/colgate-launches-vegan-certified-toothpaste-in-recyclable-tube