Helicopters are dropping carrots and sweet potatoes for wildlife in Australia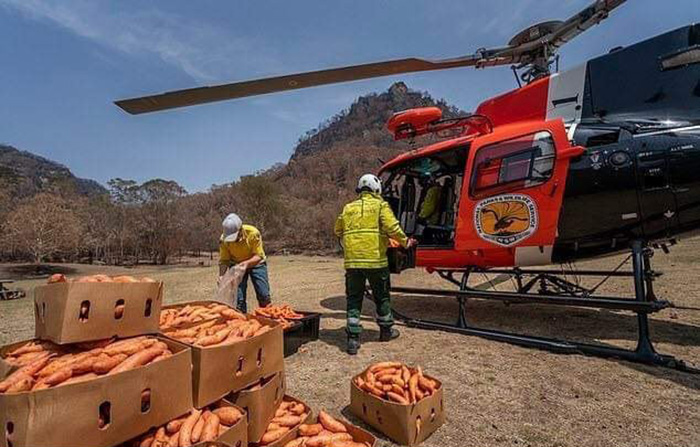 As thousands of animals still remain stranded amid Australia's raging bushfires, authorities have come up with a solution to feed them in order to help them survive this crisis.
Helicopters are being used to drop thousands of pounds of carrots and sweet potatoes to stranded wildlife under "Operation Rock Wallaby" undertaken by the New South Wales government.
The parks service has spent the past week completing food drops in the Capertree and Wolgan valleys, Yengo National Park, the Kangaroo Valley, and around Jenolan, Oxley Wild Rivers and Curracubundi national parks.
"The wallabies typically survive the fire itself, but are then left stranded with limited natural food as the fire takes out the vegetation around their rocky habitat," NSW Environment Minister Matt Kean said. "The wallabies were already under stress from the ongoing drought, making survival challenging for the wallabies without assistance."
Read more here: https://www.sunnyskyz.com/good-news/3618/Helicopters-Are-Dropping-Thousands-Of-Pounds-Of-Carrots-And-Sweet-Potatoes-For-Starving-Animals-In-Australia