Sandals Resorts ditches single use straws across all its properties in the Caribbean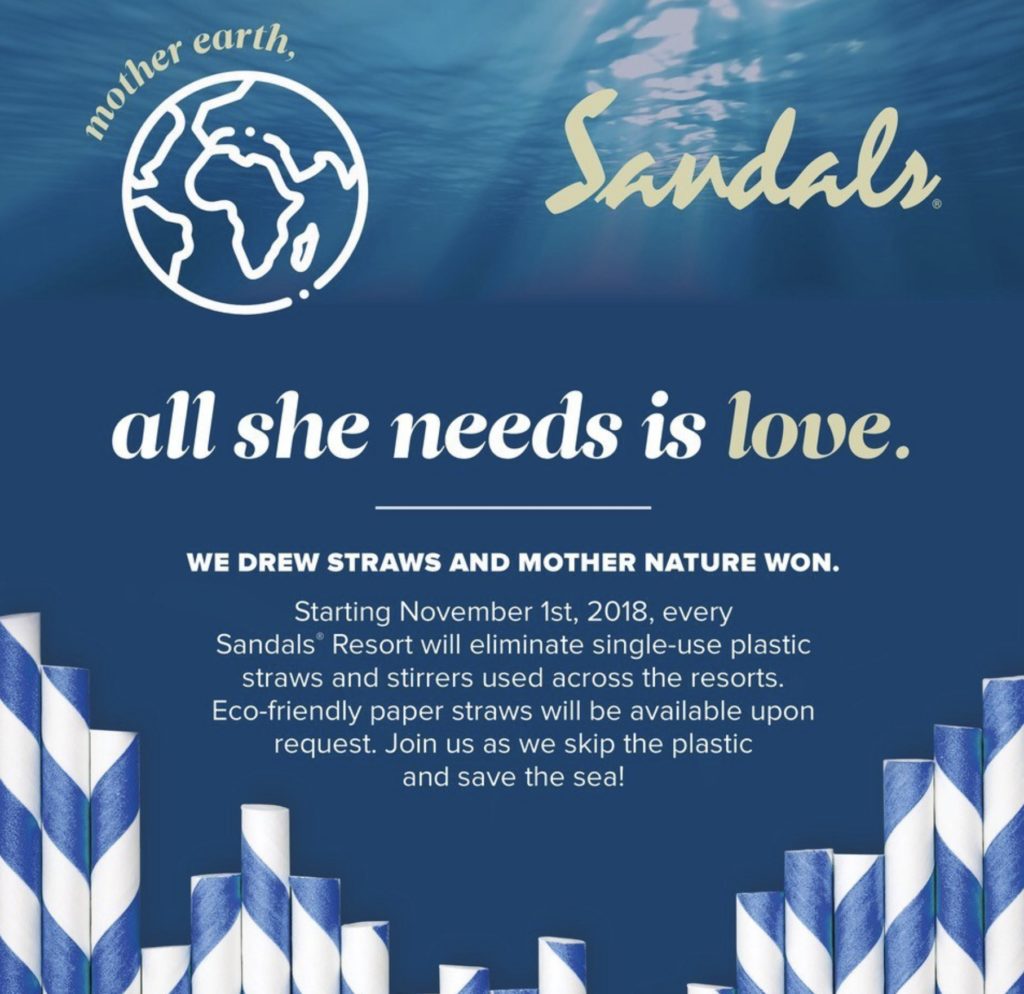 Sandals Resorts International, the famous hospitality chain that has 19 resorts across seven Caribbean islands, has just announced its plans to remove single-use plastic straws from all its properties.
The company estimates that the initiative would save 21 million straws used at the resorts each year from ending up in our landfills and waterways.
More eco-friendly, paper straws will be available upon request.
The initiative, via a partnership with Oceanic Global, also includes a company-wide audit to determine a roadmap for eliminating all single-use plastic. Following the ousting of plastic straws and stirrers, the resort will explore opportunities to eliminate other plastic across its resorts by September 2019.
The company has already made headway with the elimination of plastic laundry bags and plastic bags throughout gift shops, Sandals says.
Read more here: https://www.environmentalleader.com/2018/09/178142/