Scores of homeless people in LA will have clean laundry this week, thanks to this laundry truck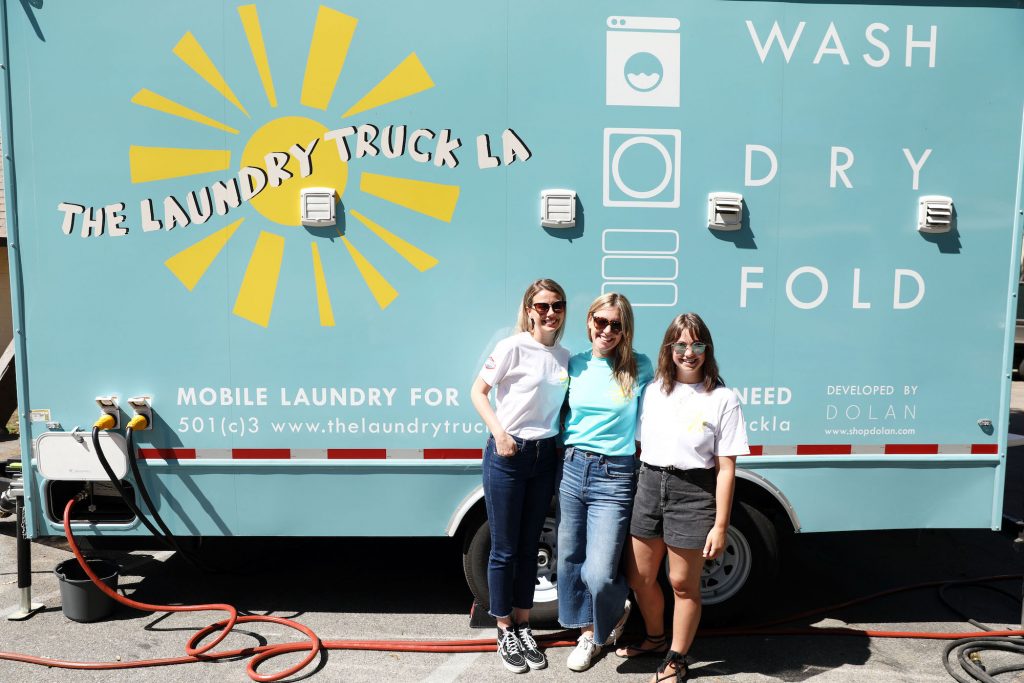 Shouldn't the ability to wear washed, clean clothes be one of our basic rights? Unfortunately, for hundreds of people living on the streets of LA, this is not the case.
Laundry truck LA is a non-profit created in 2017 by DOLAN Clothing founder Jodie Dolan that provides free laundry services to homeless people in Los Angeles. The service only operates for six hours every Thursday at Huntington Park.
However, the non-profit recently received a $30,000 grant, along with cleaning products, from Clorox. With the help of this grant money, the Laundry Truck has launched Saturday Wash Day services last month.
The truck is outfitted with multiple washer and dryer sets and will eventually be parked at various locations 3 to 5 days per week, with the capacity to wash and dry more than 5,000 loads of clothing annually. What's more, the volunteers will actually wash the clothes for you!
Clorox issued the grant as a part of their "What Comes Next" campaign, which supports individuals and organizations that are giving back to their communities through the power of cleanliness. The company has provided a combination of grant funding, product donations, and volunteers for 10 grassroots organizations—including two run by teenagers.
Read more here: https://www.goodnewsnetwork.org/this-laundry-truck-will-be-washing-clothes-for-homeless-people-of-los-angeles-throughout-the-week/