This Indian man just invented vegan wool from wild dry-land shrubs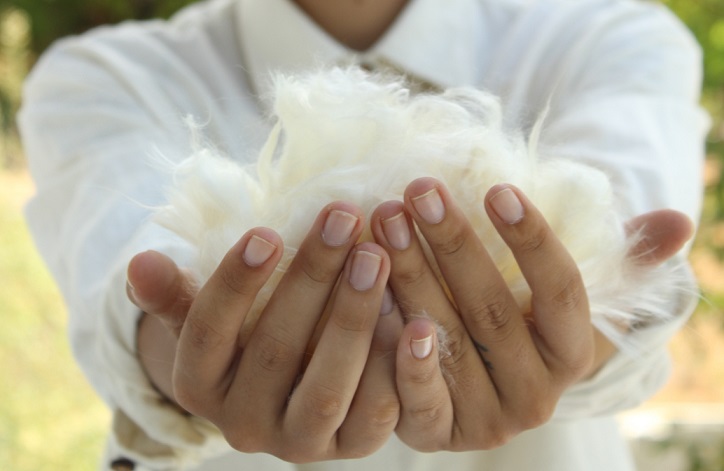 We were all taught about natural and synthetic fibers in school. We know that natural textiles are good for the environment as they decompose easily. Wool, being a natural fiber, is also considered environment- friendly – but not necessarily animal-friendly.
This is because animal activists across the globe have raised concerns about the unfair conditions in which the sheep are bred and reared for the wool. Sheep also have to go through a process called 'mulesing,' in which strips of their skin are cut to prevent 'Flystrike'.
Thankfully, Gowri Shankar, an entrepreneur based in a village named Kuilapalayam in the south Indian state of Tamil Nadu  has found a unique solution to obtain natural wool – that too without infringing on the rights of an animal. The 34-year-old is the founder of 'Faborg,' a company that makes vegan wool derived from Calotropis, a wild flowering shrub which is found in dryland areas, and is commonly known as milkweed.
Read more here: https://www.thebetterindia.com/237454/faborg-wool-vegan-buy-online-price-weganool-fashion-sustainable-calotropis-plant-natural-bio-fertiliser-mosquito-repellant-arka-ang136/