To save them from Hurricane Dorian, this woman takes in 97 rescue dogs in her home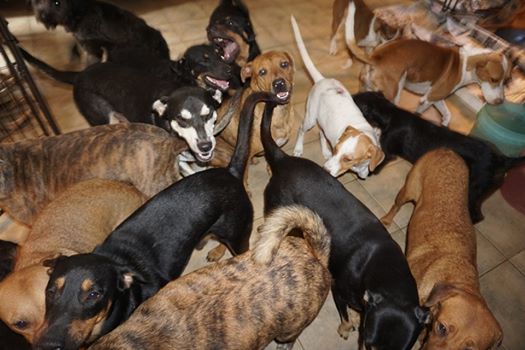 At a time when Hurricane Dorian is battering the Bahamas, a kind gesture by a woman named Chella Phillips has warmed the hearts of many animal lovers. Phillips has given shelter to 97 homeless and abandoned dogs in her Nassau home since the storm hit the island this week.
She has revealed in her Facebook posts that 79 of these dogs are staying in the massive master bedroom of her home—but as long as the pups are kept safe from the elements, she doesn't mind sharing her living quarters.
"It has been insane since last night, pooping and peeing non-stop, but at least they are respecting my bed and nobody has dared to jump in," wrote Phillips.
Though the island was subjected to flooding and Phillips has been working around the clock to keep the house dry, she says the dogs are safe.
Read more here: https://www.goodnewsnetwork.org/woman-saves-97-dogs-amidst-hurricane-dorian/