US Forest Service in California welcomes firefighters from Mexico because 'Fires Do Not Have Borders'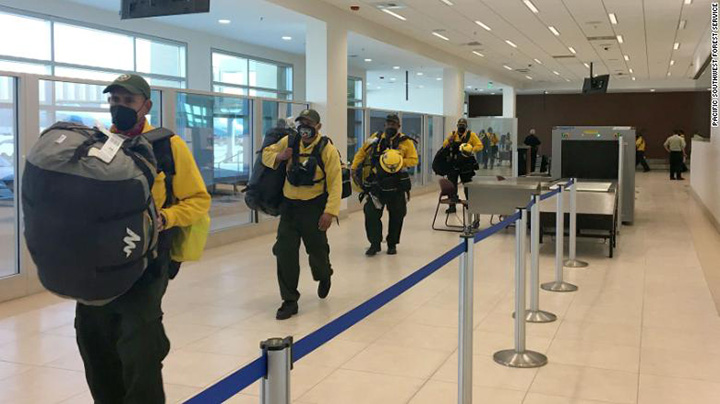 The US state of California has been ravaged by record-breaking wildfires that have caused massive destruction, burning over three million acres of land. So in a first, firefighters from Mexico have arrived in California to assist in fighting the wildfires.
In spite of the not-so-cordial relations between the US and Mexico under the Trump administration, the additional assistance from Mexico has been welcomed with open arms by the US Forest Service in California, whose resources are stretched to the limit this year.
"Fires do not have borders, fires do not have different languages and cultures. In the end we all speak the same language when it comes to fighting fire," said Eduardo Cruz, the Mexican agency's national fire director.
The five crews from Mexico — a total of 100 firefighters — will help fight the Sequoia Complex Fire, which spans more than 144,000 acres.
Read more here: https://www.sunnyskyz.com/good-news/3968/-039-Fires-Do-Not-Have-Borders-039-Mexican-Firefighters-Arrive-In-California