Volunteers help rescue an owl in distress from a 130-foot well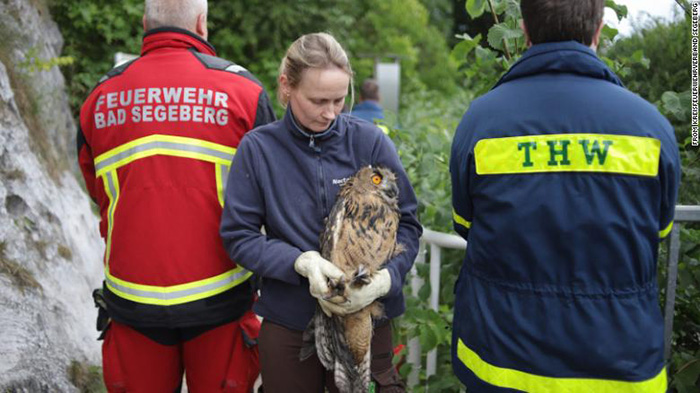 A few days back, a young eagle owl unfortunately got trapped at the bottom of a 130-foot well in Bad Segeberg, Germany. The bird's call of distress was heard by a local who then alerted the fire department, along with THW, a civil protection organization comprising of volunteers.
Rescuers tried to lure the bird into a net but were unsuccessful. Now since the air quality inside the well was very poor, a rescuer wearing a breathing apparatus descended down it, packed the young owl into a bag and sent it back up the rope before following themselves.
The rescue mission took more than 3 hours and the owl has since been given to a local bat sanctuary.
Read more here: https://www.sunnyskyz.com/good-news/3892/Rescuer-Descends-Down-130-Foot-Well-To-Retrieve-Owl-In-Distress